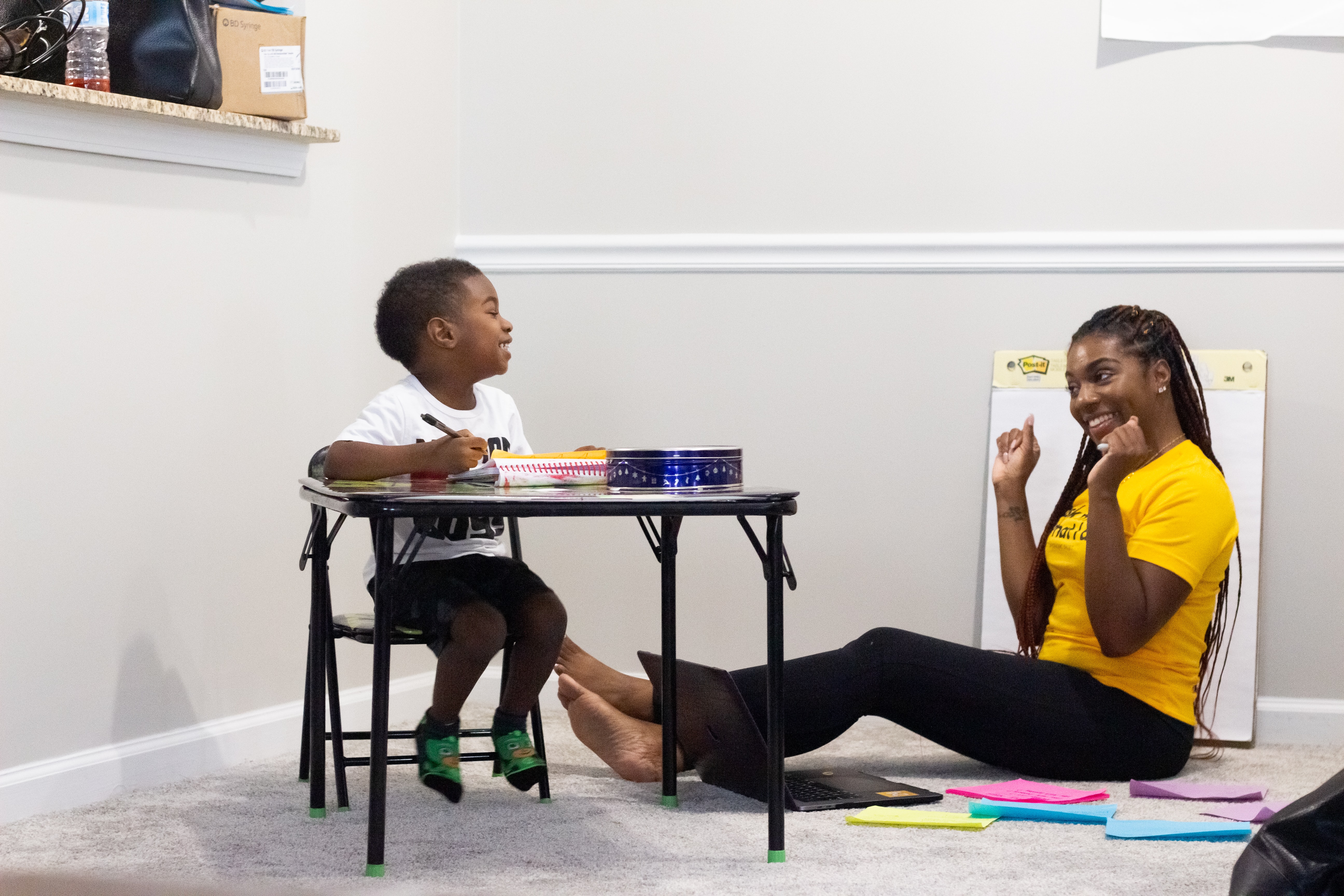 Families use different words and sentences to share meaningful ideas and thoughts. But past research mostly assume that everyone uses language in the same way. In this study we want to understand how families communicate in different ways and how children learn language.
Parents: Click here to sign up!
(Link will bring you to our parent survey.)
Click here to help us spread the word!
(Link will bring you to a form to request fliers to hand out to families who may be interested.)
What is this study about?
We know that early language is important for learning. But most research use very general measures that don't take into account how family experiences can differ and are not detailed enough to tell us how children are actually processing what they hear as they hear it. To find this out, this study will examine how language experience influences comprehension strategies in 4-7 year olds through parent interviews, information about family talk environments, and eyetracking measures.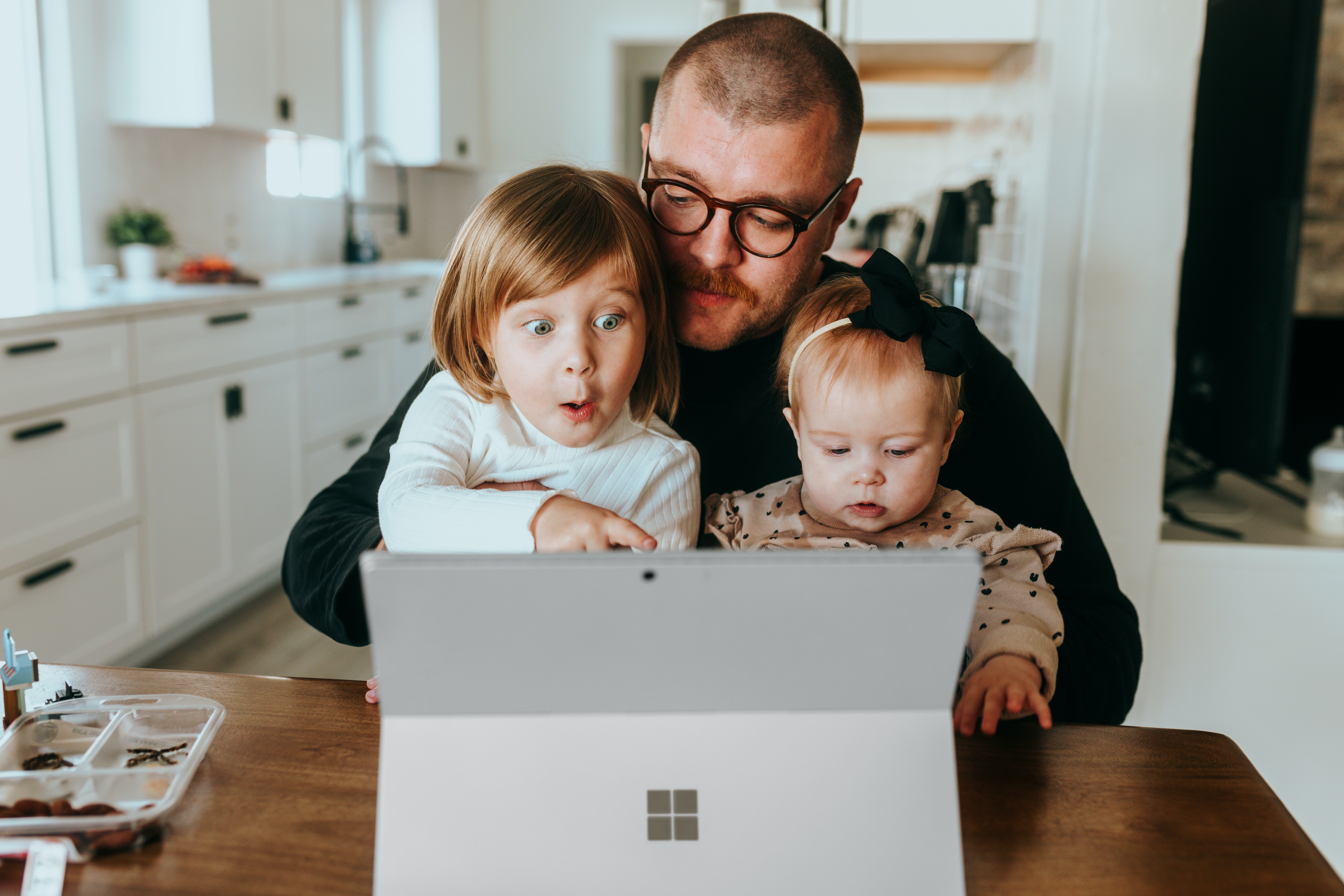 Frequently Asked Questions
Where is this study?
Online! This is a virtual study for families in Maryland, Virginia, or Washington D.C. You can participate from a device in any quiet location in your home. This study is being conducted by researchers at the University of Maryland, College Park and is approved by its Institutional Review Board.
Who can participate?
Children may be eligible if they:
Are 4 to 7 years old
Hear and speak mostly English at home and school
Do not have any documented language impairment, delay, or disorder
Do not have a diagnosis of autism spectrum disorder, hearing loss, intellectual disability, motor disability, brain injury, chromosomal disorder, motor disability, and/or psychiatric disorder
Have technology that will allow us to work over the internet
What happens during this study?
This study involves (1) a parental survey, (2) three virtual visits with our research team (two for your child, one for you), and (3) an audio recording of speech in your home environment. All sessions will be over Zoom.

(1) The parental survey will ask demographic information about your family. This includes socioeconomic background, language use, and your child's health. This survey will take about 20 minutes.
(2) Three virtual visits will examine your child's language and their language environment. Each visit will occur over Zoom and take about 60 minutes.
Session 1 – Your child will complete listening and word learning activities. They will be seated in front of your monitor and will listen to sentences while we record videos of their eye movements to objects in the display.
Session 2 – Parents will have a 1-on-1 virtual interview to discuss daily routines (e.g., specific activities, where they occur) and the values and constraints that inform how these routines are created.
Session 3 – Your child will complete a sentence repetition task and a second word learning activity. They will again be seated in front of your monitor and will listen to sentences while we record videos of their eye movements to objects in the display.
(3) Two audio recordings will be collected of speech between you and your child through a Language Environmental Analysis (LENA) device. The LENA System is a small digital recorder that your child will wear in their pocket and captures what they say and hear during two 8-hour intervals. We will use the recording to analyze how many words your child says and how many words were spoken to your child.
All sessions will be recorded. You will have the option of deleting any segment(s) of your recording if you would like.

Families will be paid between $5 and $130 for participating in the study, depending on how many visits they complete.
How can I learn more?
Once you have completed the parent survey, someone from our lab will follow up. You can also call us at (202) 643-7725 or send an email to family.talk@umd.edu! If you are an SLP who would like to help us spread the word about our study, please consider handing out fliers or sharing this website with interested families. Thank you!
This study is approved approved by the Institutional Review Board of the University of Maryland, College Park: [1230298-7] Syntactic processing across socioeconomic status: Linking input to comprehension.